Put the pleasure back into Boating & Fishing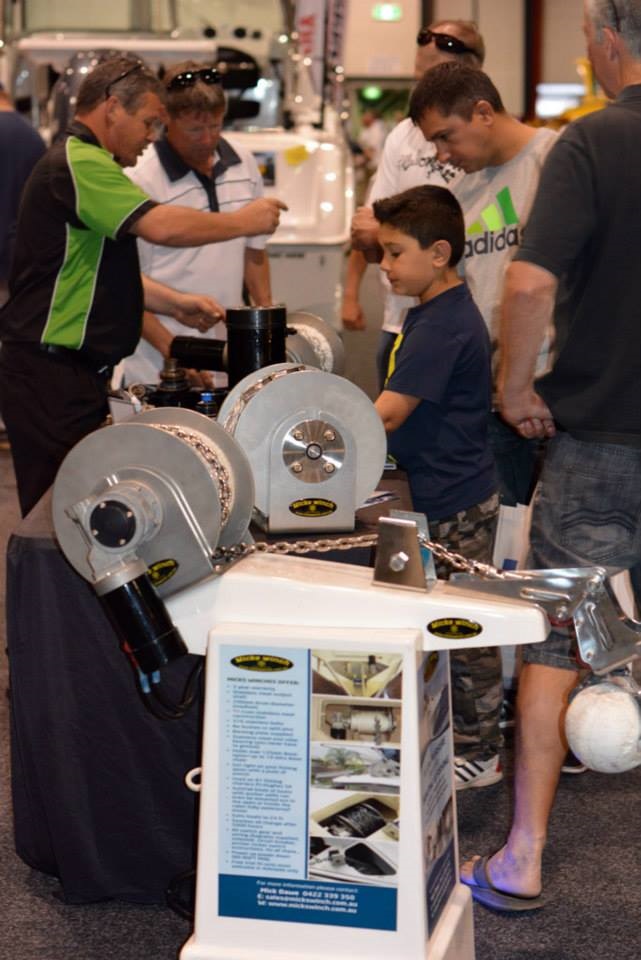 View the Constructions Files For Micks Winch (medium)
Micks Winch (junior) bottom left hand side of screen.
* Micks winch hand made in south Australia since 2007….
* 5 year warranty
* Stainless steel imput and output shaft
* Weight approx 23kg (micks winch)
* 290mm drum diameter (medium)(250 mm micks winch junior)
* All 6mm stainless steel construction
* 316 stainless bolts
* no bushes or split pins
* backing plate supplied
* Stainless steel end roller bearing (you never have to grease)
* Holds over 125mtr 8mm nylon+up to 10 mtrs 8mm chain
* Get right on your fishing spots with a push of switch
* Used on MoontaBay fishing charters Pt Hughes Sa
*Bigred charters Balgowan sa
*Port hughes fishing charters
* Suits all kinds of boats with anchor wells can even be mounted out in the open or inside the cabin fully waterproof
* Suits boats to 24 ft *upgrade to larger motor for larger vessels (recommended for twin batteries)
* Gearbox oil change after 5000 hours
* All switch gear and wiring diagrams supplied,solenoid,circuit breaker,anchor rocker switch instructions its all there…
* Power up power down(80-90FT MIN)
* I fish in 75 ft of water my anchors up and I'm off in a little over 30 seconds ill do 7-8 drops on a rough day my mates are stuffed after 2-3 and their backs have had enough of pulling up endless amounts of rope and chain
Flat roller VS Micks Winch Curved Roller able to store more rope and makes it alot neater.

ATT:FOR BARCRUSHER OWNERS PLEASE SPECIFY IF YOUR ANCHOR WELL HAS THE PLATE INSTALLED TO ACCEPT A DRUM WINCH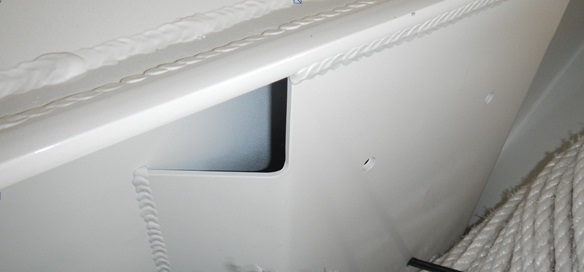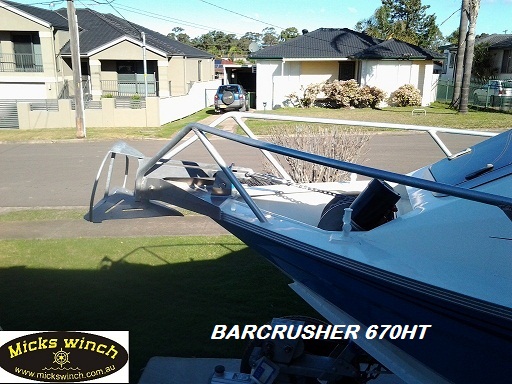 MODELS MANUFACTURED AFTER 2009 HAVE THE PLATE ALREADY INSTALLED .PRE 2009 SOME MINOR ALLOY WELDING IS NEEDED. VIEW THEM IN THE WINCH GALLERY.. ADELAIDE BOATIES "FREE TRIAL FIT OUTS MOST WELCOME"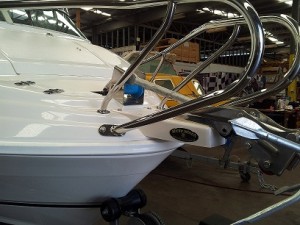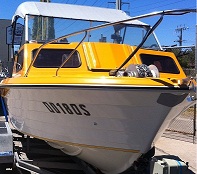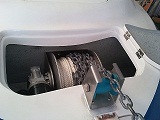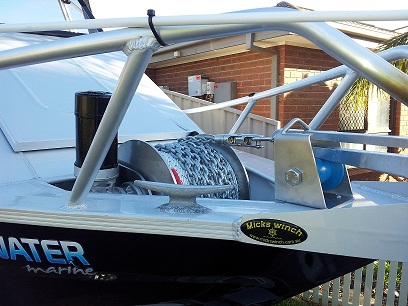 MICKS WINCHES 5 years warranty backed up with 365 days a year phone support….. D.I.Y Kits available for all winch sizes and delivered anywhere in the world, mobile installations available (same day) Adelaide metro and country regions a basic local installation costs between $2500 and $2600 depending on winch size with new rope chain and anchor swivel. free trial fits and quotes also available…as well as a range of other marine products such as anchors and bow sprits twin battery set ups etc.. PH: 0422 339 350 or Email: sales@mickswinch.com.au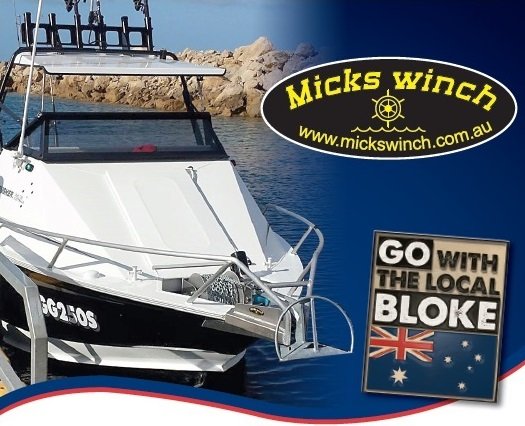 Mick Winches
Quality that surpasses all the others
*Micks Winch 290mm holds 125 mtrs of 8mm nylon and 6 mtrs of chain
*Micks Winch Junior 250mm holds 70 mtrs 8mm nylon and 6 mtrs of chain
*Micks Winch Mongrel 400mm holds100 mtrs 12mm nylon and 10 mtrs of chain
*Other combinations rope/chain also available
*Free trial Fits available is South Australia
*Anchor well reconstructions
*Alloy welding for boats with plastic wells
*Other marine items include twin battery set ups and bow sprits our anchor swivels, chain sock,anchors, rollered hawse pipe, anchor ejector spring etc.
All warranty backed up with 365 days a year phone support.
We only use Genuine Quality Italian gear drives on our winches…Real Italian Motors from the world's leading supplier who produce close to 1000 motors a month with Real Grunt and Real Power, our Quality solenoids are From The UK with the highest recognized certification Lloyds of London the most respected in the marine industry.
There are many kinds of Italian products on the market from bonifiglioli to Motorvario, Varvel to Transtechno, not to mention cheap replica solenoids from china .While competitor brands keep changing and cost cutting we stick to what works the best.
Some Free fall winches wind up at the same speed capstan style slower, they depend on the weight of the anchor or electronic speed controllers.
Our winches are non free fall and used by professional fisherman and charter boat operators.
PH: 0422 339 350
Email: sales@mickswinch.com.au